"Courage doesn't always roar. Sometimes, courage is the quiet voice at the end of the day saying, "I will try again tomorrow."

--Mary Anne Radmacher
Labor Day is still ahead of us and kids are already going back to school around the country.
Getting organized for school means creating daily routines and schedules.

One of those involves school lunches.

Will your young princes and princesses qualify for the free and reduced meal program or will you be packing lunches?
Recently a friend gave me a challenge. She asked for new healthy ideas for her young daughter's lunch box.

She specifically asked for gluten-free choices, even though her daughter does not have celiac disease.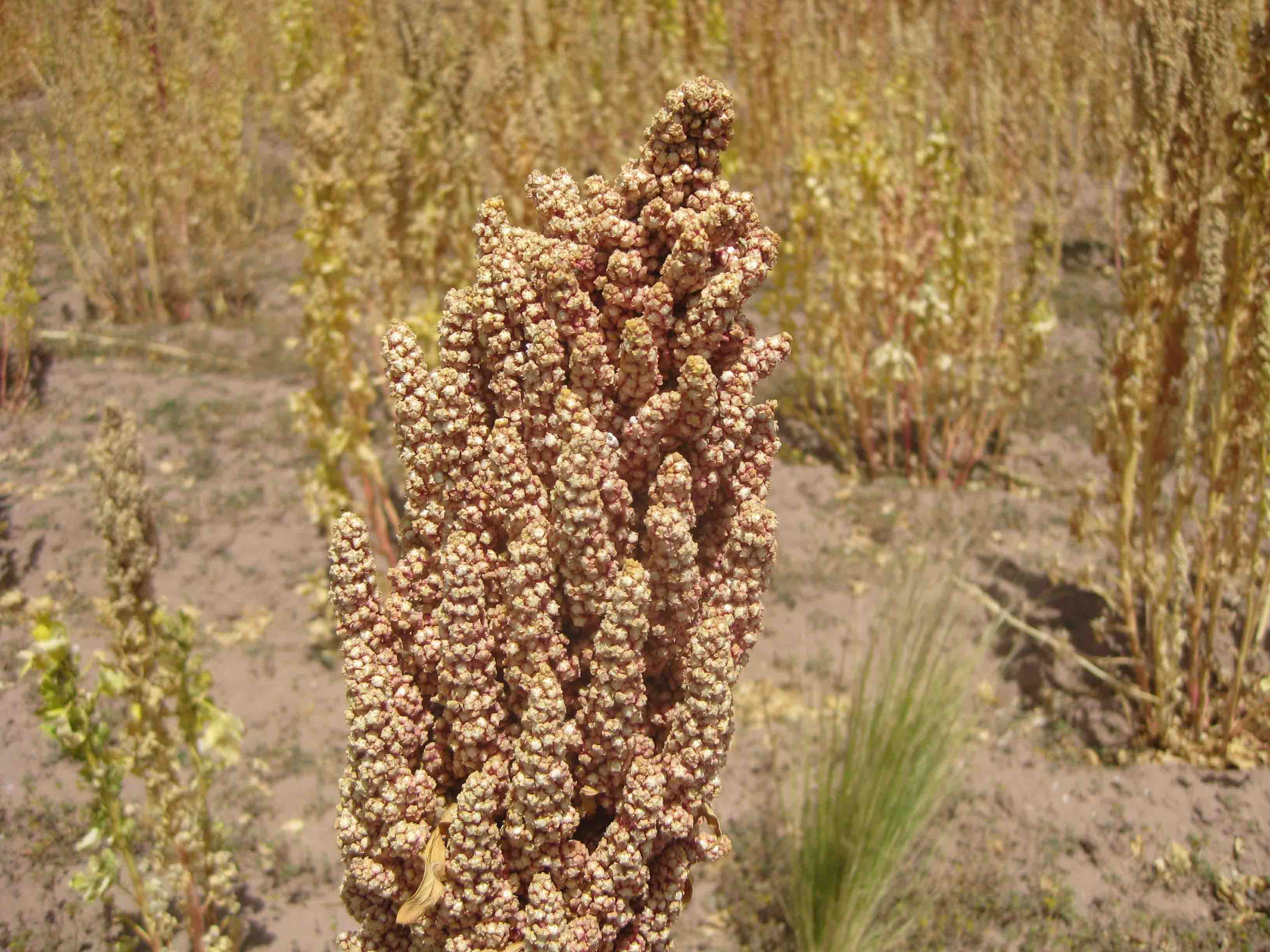 Quinoa plants
I was happy to comply and made a home visit to have a talk with her little princess.

We started by talking about her favorite color of food:

white.

Fifteen minutes later she tried a bowl of quinoa pasta to which she had added a little olive oil and nutritional yeast (a non-dairy alternative for parmesan cheese).

Gauging by the speed with which she devoured the sample bowl and then asked for more, I would say the dish was a hit!
Quinoa (pronounced keen' wa) is actually a seed but most people consider it a grain.

It is a complete protein which makes it a superfood in my opinion.

It is easily digestible, which makes it ideal for little ones. It does not have a strong flavor, which is another reason why it is ideal for little ones.

Cooked quinoa makes a great dinner and is equally great for school lunches.

It also makes a key ingredient in a delicious breakfast bowl. Enjoy!
If I've heard this once, I've heard it a hundred times: "I've heard of quinoa but never tried it."

Pick up a bag, cook it according to directions (be sure and rinse it in a sieve before cooking to remove the bitter coating unless the box says it is "prerinsed"), then use your imagination.

When I do healthy cooking classes with children, we have learned that you can't go wrong with a little spinach and Roma tomatoes.

Whip up a dressing with olive or avocado oil, a little red wine vinegar, pink Himalayan sea salt and fresh ground black pepper.

Toss well and let sit for 15 minutes so the flavors can blend, then serve. Make a little extra and pack some for tomorrow's school lunch!
Founder, Growing Healthy Kids